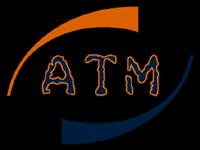 Founded in 1997, ATM released both new and classic albums, generally within the rock/pop/alternative genres. Leaders of the group helped establish the RIAA council in late '98 which sought to improve the quality of releases in the mp3 scene.
In May '99, the leaders restructured the group and renamed themselves ATM99, a name which was used for several months until switching back to the original ATM name in December '99. By 2000, a number of members had left to join/form other groups and ATM's output had diminished significantly, though the group would continue to operate until around 2004.
During its time, ATM spawned a number of offshoot groups including iMPG and NuHS among others.