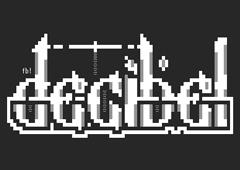 | | |
| --- | --- |
| Active from | 1999 — Still active |
While not an mp3 release group, Decibel played an important part in the mp3 scene.
Decibel was founded on 31st January 1999 as the first mp3 courier group; initially composed of less than 10 members who were previously couriers/siteops/rippers from established groups such as ATM, aPC and WLW. The primary objective of Decibel was to ensure affiliated topsites received all releases from key mp3 groups. Alongside this, the group supported the RIAA mp3 rules; promoting quality & consistency in the mp3 scene.
Initially, Decibel acted as the official courier for Mindscape and CRiSiS; ensuring their releases were uploaded to Decibel-affiliated sites. By March 99 however the group had become heavily connected to RNS, with one of Decibel's leaders also acting as a coordinator for the group. During this time Decibel were also the official courier group for SYN, after one of SYN's senior members joined the group.
Throughout 1999, a number of Decibel members became affiliated with (or left to join) other groups, including KSi, ATR and BKF.
By the end of 1999, SYN had merged with BKF & SWE to form REV, who would retain Decibel as their official couriers.