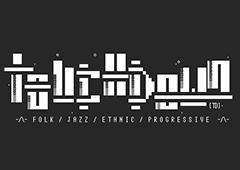 Touchdown were formed in late 1998 and specialised in folk, jazz, progressive and ethnic music, initially using the tagline "We are the voice of love".
TD were part of a small circle of groups specialising in progressive and experimental music, along with agw, Bulldozer, MTM, CSWCN, ELF and iMPG; collectively known as 801.
The group was active until early 2000, after which two of the three founders moved on to create new groups: HiT2000 (focusing on the same genres) and LOGOS (also focusing on those genres, plus Brazilian music).