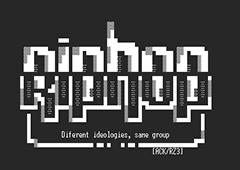 | | |
| --- | --- |
| Active from | 1999 — Still active |
Though officially formed in June '99, a previous incarnation of rH - RipRop (RiR) - existed as early as '97. RiR was one of the first punk mp3 groups (along with FoCuS), though became inactive around March '99. In '99, a number of former RiR members formed GBRMP3 - a Brazilian group - while others went on to join SYN, a recently-formed punk group.
RiR was reincarnated as RipHop in June '99, initially consisting of former RiR members and individuals from other punk groups such as SYN and CorpMP3. GBRMP3 and FoCuS both merged with rH that year, in September and October respectively.
In a time when the mp3 groups were becoming more and more hierarchical and organised (along the lines of the traditional warez scene), groups such as rH offered an alternative; remaining public well into the early 00's and operating in a diplomatic fashion.
Towards the end of '99 a small number of individuals left to form ATR, though they would remain as active members of the #mp3punk community. In August '00, a number of rH members formed iTS - a group focused on indie and emo, as well as punk and hardcore.
rH continued to operate throughout the 00's, though their output began to diminish towards the end of the decade. As of 2011 the group is still active, making them one of the longest running groups in the mp3 scene.