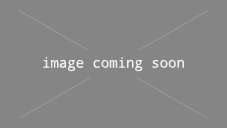 Although little is known about Digital Music Audio (DMA), they are occasionally cited as the first true mp3 warez group, rather than CDA who are often accredited with the title.
A first-hand account written by GenocideX (a member of both DMA & CDA) seems to confirm this:
"As one of the first people in the groups: DMA and CDA, I know which was the absolutely first group. However, many opinions within the scene will differ. DMA, Digital Music Audio (now defunct), was the very first MPEG-3 Audio group. Existing from approximately January 1995-Summer 1995, DMA was the first group to actually rip tracks off an audio CD and make them available via an FTP site. How do I have such knowledge? I was one of the first people to do so with Toad The Wet Sprocket's "All I Want". Despite being the first MP3 group, DMA was very limited and never officially opened its' doors to an MP3 scene. This is where CDA comes into play."
The above suggests that although DMA were in fact first, the group had limited resources and distribution channels. CDA - with members already involved in other warez scenes - had these resources at their disposal, allowing them to dominate the early scene.
We need more information about this group, if you can help please get in touch.