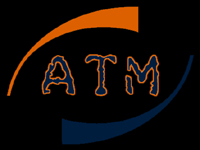 Welcome to the ATM (Addicted To Mp3)
Homepage.

WE are a growing group of dedicated
people, who trade and release complete
albums, songs, soundtracks and other music
encoded in the popular Mpeg Layer 3 format.

WE work with ROCK, POP, CLASSICS,
METAL, ALTERNATIVE and even some
TECHNO/DANCE. RAP and EURODISCO
are BANNED music-types, and we do not
work with them.

WE are constantly growing and releasing
about1 GB of new MP3 files every week,
all is distributed through our vast networks of
highspeed ftp-sites.

WE are looking for more people to join our
group, if you have courier/ftp-site capabilites,
or just a fast connection (i.e T1+, ISDN,
Cablemodem). Maybe you just have a load
of mp3 files......Then feel free to apply for a
membership in our group - We welcome you!!!